Komatsu Gasket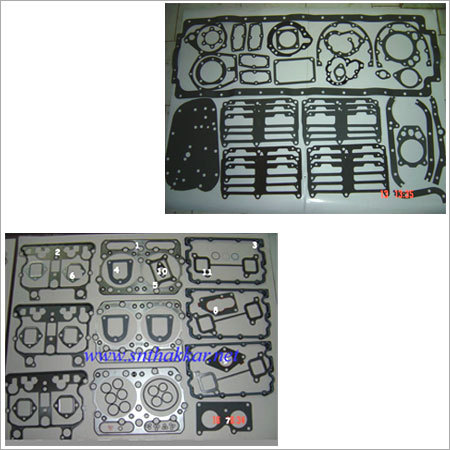 Komatsu Gasket
Product Description
Komatsu Gasket
We are engaged in offering gaskets sets to our clients.

Gasket Sets upper and Lower for Cummins.
N-495, NT-495, NTA-495.
NH 220, N-743,NT-743,NTA-743
N-855,NT-855, NTA-855 Big Cam & Small Cam, N14 STC, N14CELECT.
6BT & 4BT Models,6CT.
KTA19, KTA 1150, KTA 2300, KTA3067, KTA50
VTA-1710, VTA-28
ISX / QSX 15
L10, M11
Gaskets sets for caterpillar, Komatsu, Volvo, Detroit. Feel free to contact us.
Contact Us
2B, Bansilal Building, 64-D, Girgaum Road, Opera House, Mumbai, Maharashtra, 400004, India
Phone :23694217