Diesel Engines Camshafts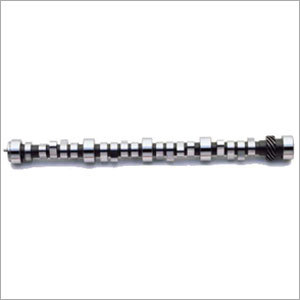 Diesel Engines Camshafts
Product Description
We have no match in the industry in the context of supplying engine parts which are very important for their working. We supply high-quality Diesel Engines Camshafts at a minimal rate. Camshafts are used to operate poppet valves. Our engine camshafts consist of high-grade material cylinder rods. The main components of our diesel camshafts are chilled iron casting and billet steel of high quality. Besides, the timing gear of our Diesel Engines Camshafts is outstanding.
Features:
Corrosion resistant
Rugged construction

Withstand high pressure
Camshafts
We are engaged in offering camshafts to our clients.

Camshats for Cummins models.

N-495, NT-495, NTA-495.
NH 220, N-743,NT-743,NTA-743
N-855, NT-855, NTA-855 Big Cam & Small Cam, N14 STC, N14CELECT.
6BT & 4BT Models, 6CT.
KTA19, KTA 1150, KTA 2300, KTA3067, KTA50
VTA-1710, VTA-28
ISX / QSX 15
L10 , M11
Camshafts also available for Caterpiller, Tata Hitachi,Komatsu,Detroit, Tata Bus/Trucks.

Contact Us
2B, Bansilal Building, 64-D, Girgaum Road, Opera House, Mumbai, Maharashtra, 400004, India
Phone :23694217