Cummins CR Bearing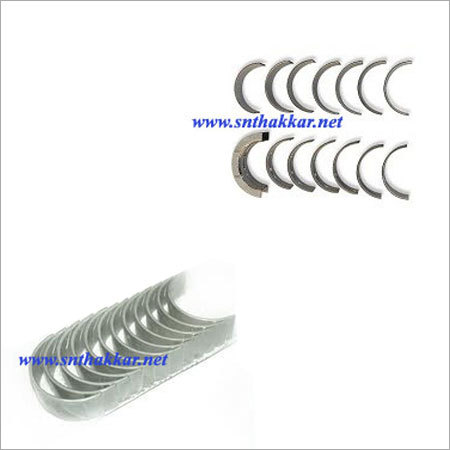 Cummins CR Bearing
Product Description
We, at S.N. Thakkar, are widely known for supplying high-quality machine andengine parts. As such, we provide the clients with efficient quality CumminsCR Bearing. These are used to make the engines and the machines runas fast as possible. Our CR Bearings make the working of machines quitesmooth and jam free. As such,these Cummins CR Bearing increase theefficiency and performance of the engines.
Features:
Easy to mount

Corrosion resistant
Withstand high impact
Main and CR Bearing

Main and CR Bearings for Cummins

N-495, NT-495, NTA-495.
NH 220, N-743,NT-743,NTA-743
N-855,NT-855, NTA-855 Big Cam & Small Cam, N14 STC, N14CELECT.
6BT & 4BT Models,6CT.
KTA19, KTA 1150, KTA 2300, KTA3067, KTA50
VTA-1710, VTA-28
ISX / QSX 15
L10, M11.
Contact Us
2B, Bansilal Building, 64-D, Girgaum Road, Opera House, Mumbai, Maharashtra, 400004, India
Phone :23694217