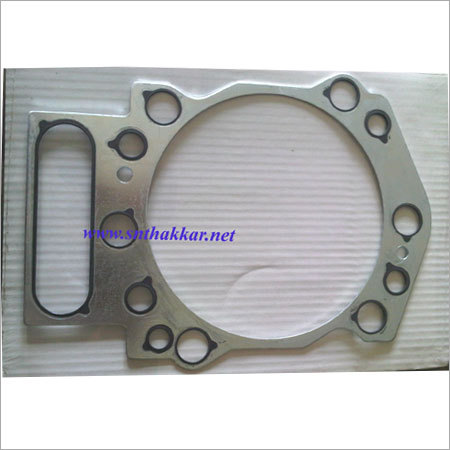 Cummins Gaskets
Product Description
We have become a primary name in the supplying of heavy machine spare parts. Thus, we provide the clients with well furnished Cummins Gaskets. These are used to seal the junction of two or more machine parts. As such, these gaskets are very much effective in maintaining their performance. These are made from either the metals or from thermostatic plastics. Our Cummins Gaskets impart a time bound operation to the engines they are attached with.
Features:
Smooth functioning
Corrosion resistant
Abrasion resistant

Gaskets Sets

Gasket Sets upper and Lower for Cummins.
N-495, NT-495, NTA-495.
NH 220, N-743,NT-743,NTA-743
N-855,NT-855, NTA-855 Big Cam & Small Cam, N14 STC, N14CELECT.
6BT & 4BT Models,6CT.
KTA19, KTA 1150, KTA 2300, KTA3067, KTA50
VTA-1710, VTA-28
ISX / QSX 15
L10, M11
Gaskets sets for caterpillar, Komatsu, Volvo, Detroit.
Contact Us
2B, Bansilal Building, 64-D, Girgaum Road, Opera House, Mumbai, Maharashtra, 400004, India
Phone :91-22-23694217